Brooke's Note: One of the biggest selling points of Pershing as RIA custodian has always been the notion that its ownership by BNY Mellon was a big plus. All those resources and all that experience! Yet really BNY Mellon has stayed at a remove and offered limited resources. This Tim Welsh article about Pershing INSITE 2022 suggests that the BNY Mellon proper may finally be raising its engagement level with the larger Pershing mission of creating a differentiated offering. Yet even within corporate families, there are no free lunches and Pershing X represents big love served up by BNY with some tough love as a side dish. A non-Pershing RIA can use Pershing X and use it to compete effectively against a Pershing RIA. It's a risk. Overwhelmingly it seems like one worth taking to have yet another bundle built on a broker-dealer that proves more constrictive than effective.
BNY Mellon unveiled the details of a plan to make Pershing shine brightly in RIA software by removing the applications and investments from Pershing itself, modeling it after Google's Gsuite and letting chips fall where they may.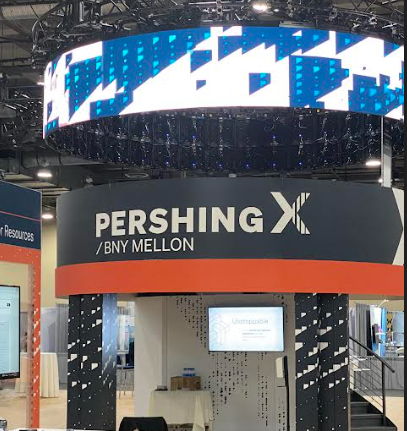 The $474-billion, New York City bank revealed that Pershing X is not really Pershing at all but a BNY Mellon capsule that can succeed or fail separately from the traditional Pershing unit — but with an eye toward mutual success.
More than 1,600 attendees heard about the advances of the 'X' unit at Pershing INSITE 2022.  The event was held under the glass "biosphere" dome at the Gaylord Hotel in Grapevine, Texas, to avoid the 100-degree heat and humidity.
Pershing X is benefitting from being staked by BNY Mellon with semi-forgotten pieces of the Pershing universe — namely its account aggregation firm and its TAMP —  as a building blocks for an edifice of multi-custodial openness.
"We've had several "one dollar" acquisitions, such as Albridge and Lockwood being moved into the Pershing X business, providing us an incredible head start on the project," says Pershing X President Ainslie Simmonds. See: Pershing hands ex-LearnVest exec a mandate to create an 'end-to-end' solution for RIAs from scratch, yet her first move is to buy the middle — direct-indexing
Albridge aggregates $6 trillion of assets.
Cracking the code
Pershing X is potentially attractive because non-Pershing RIAs will be able to buy it, like Black Diamond or Orion, as a bundle or even as a component — setting it up as a potentially competitive force to Pershing itself.
"There's a lack of connectivity and interoperability in the market. What Pershing X is setting out to do is solve that problem. No one has cracked the code yet, but we will," says the bold claim on the newly launched Pershing X website.
Pershing CIO Ram Nagappan says the launch of the next iteration of Pershing's advisor workstation NetX360, now known as NetX360 Plus, will be highly competitive.
It'll be entirely browser-based and learn from users with machine learning to better configure to a user's needs. 
Naggappan said he is also experimenting with various use cases for the MetaVerse and Web 3.0, including creating immersive experiences for better determining a client's risk tolerance.
Suite of applications
Pershing X will be in its own micro-universe "fintech startup inside of a bank," Simmonds explains.
Pershing will continue to deliver a revamped NetX360 under its own discretion for a Pershing-RIAs-only custodial technology.
"We're not building custodial technology in a traditional end-to-end system, rather we're creating a suite of applications such as planning, reporting, rebalancing, etc.
"Advisors can use maybe just one, and we'll integrate with their existing tools, or they can use more or all of them. The power of the platform, however, gets unlocked as advisors use more and more of the suite, similar to how Gmail, Google Docs and Google."
Helping advisors
Alarm bells were definitely going off throughout the exhibit hall. Many tech providers were pondering their fate in a Pershing X world — where the channels blur.
Nobody's fate will be altered in the short-term — but a change for BNY Mellon's better may take place after 2025, Simmonds said in the interview when I asked her what success would look like.
"Success will be a feeling a few years from now among advisors that they wonder why they ever did it any other way.
"We fully expect that advisors will be able to triple the number of clients they serve, which is our mission and higher calling–to help advisors help more people."
Simmonds notes that Pershing X will release a minimum viable product or "MVP" by the end of the year. The pricing they are currently working out will be a combination of licensing fees and basis points for assets managed through the platform.
Breakaways growing
Pershing itself is healthy and increasingly RIA oriented, says Ben Harrison, co-head of Wealth Solutions — the newly combined businesses of custody and clearing for RIAs and I B/Ds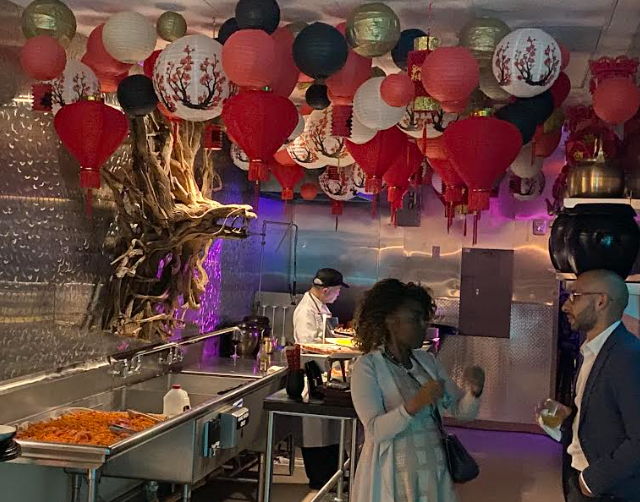 "Wealth Solutions now has 550 employees and makes up 80% of Pershing's business and gets the lion's share of investment," he said in a one-on-one sit down interview. "We now have a total of 900 clients, broken out into 500 RIAs and 400 BDs."
"The evolution of the advisory model is converging in the marketplace as broker-dealers are standing up corporate RIAs, and independent RIAs continue to be the fastest growing segment in all of financial services," he noted.
"And, this trend is showing up in our growth as we added $160 billion in net new assets last year."
Harrison also said that the breakaway broker pipeline is growing with larger and more complex teams looking to set up their own RIAs, along with some of the larger aggregators and consolidators also bringing on their own breakaways.
He also noted that despite the volatility in the markets, RIA M&A deal flow remained strong.
"Nothing has changed with advisor demographics – they all still need a succession plan and that remains a key driver of demand."
Texas barbeque
Former Pepsico CEO Indra Nooyi opened the conference and earned a strong response with her down-to-earth stories of what it was like to run a "fun
for you" company while consumer expectations were changing towards healthier options.
Advisors put aside some succession headaches in Texas thanks to  Maureen Duff, Pershing  Head of Marketing and Communications, who delivered the fun factor — notably, hosting a highly sought-after invitation to a behind-the-scenes working kitchen that supported the dozens of restaurants at the gargantuan Gaylord hotel.
Attendees dined on high-end dishes, while whiskey tasting and making authentic leather luggage tags in a hands-on craft experience.
The closing night party was also one for the books as the conference took over multiple venues at the adjacent Glass Cactus nightclub.  \
Attendees enjoyed a real Texas experience with a bacon-wrapped alligator barbeque, multiple bands and dance venues. Large screen TVs showcased the Golden State Warriors winning their fourth NBA title in eight years by smoking the over-matched and turnover-prone Boston Celtics.
To learn more about what went on at the 2022 Pershing INSITE conference, check out the many tweets on the #realinsite hashtag on Twitter. 
---
Timothy D. Welsh, is CEO and founder of Nexus Strategy, LLC, consultants to the wealth management industry and can be reached at tim@nexus-strategy and was able to board a plane out of Texas before some of his comrades were stranded.