During these volatile times in the market, capital can be scarce. Companies with weak balance sheets need to do everything and anything to preserve their capital and cut costs.

Canopy Growth (CGC – Get Rating) recently announced about 500 job cuts and $700-800 million worth of write-downs coming next quarter. Although this was an adjustment to the current market conditions, the company still remains on track and focused on their long term objectives. Recently they announced that they would be extending a loan to one of their strategic partners and this could be the perfect timing for them.

CGC announced on Wednesday that they have entered into a loan financing arrangement With TerrAscend Canada.  The loan is for C$80.5 million and will be secured to debentures. TerrAscend has issued 17,808,975 common share purchase warrants to the Company in addition to the loan.

CGC originally co-invested into TerrAscend in November 2017 when the cannabis market was just heating up. About a year later in October of 2018 Canopy Growth announced the completion of a restructuring transaction with TerrAscend. These two companies have a multi-year history of working together as CGC continues to invest in all aspects of the cannabis sector. TerrAscend provides quality products, brands, and services to the global cannabinoid market. As the first North American Operator (NAO), with scale operations in both Canada and the US, the Company participates in the medical and legal adult-use market across Canada and in several US states where cannabis has been legalized for therapeutic or adult use.

David Klien CEO of CGC had some positive remarks regarding the recent news, "TerrAscend Canada has proven its ability to thrive and this loan is a strong signal that Canopy Growth is confident in their ability to execute over the long term. We are encouraged by TerrAscend's strong performance and we view the team's experience as an important contributor to its continued success."

Jason Ackerman, Executive Chairman, and Interim CEO at TerrAscend was excited about the news and said that "We are pleased to receive this loan from Canopy Growth as we enter into the next stage of TerrAscend's growth and expansion. We look forward to continuing to work with Canopy Growth as new opportunities emerge and the regulatory landscape evolves."

TerrAscend Canada plans to use the funds for general corporate purposes along with funding its Canadian operations. This goes to show that during these difficult times, cash is a very important asset to most businesses. Canopy Growth, with its billion-dollar war chest from Constellation Brands, is able to support and invest in its strategic partners as they assemble a solid foundation for the future.

Compared to other cannabis companies, we favor Canopy Growth during these times in the market for the simple fact that they have what it takes to weather the storm. If valuations continue to drop, CGC has the ability to make more acquisitions in the cannabis space and continue to support and invest in its strategic partners. We feel that CGC still has a long way to go when it comes to profitability but investors in the company should be able to sleep well at night knowing that cash will not be a near term issue.
About the Author: Aaron Missere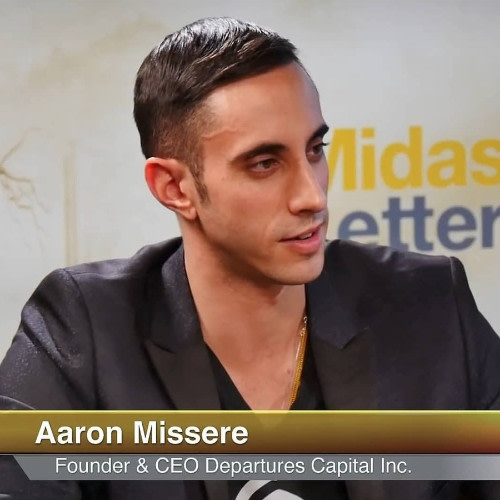 Aaron is an experienced investor who is also the CEO of Departures Capital. His primary focus is on the cannabis industry. He also hosts a weekly show on YouTube about marijuana stocks. Learn more about Aaron's background, along with links to his most recent articles. More…
More Resources for the Stocks in this Article